As the first of its kind, our AI maturity index was eagerly anticipated by the industry and we were delighted to finally share the results with the world. This event explored how the world's largest banks stack up in terms of their use and implementation of AI technology.
As a pioneer in the AI space, Evident is committed to driving innovation and pushing the boundaries of what is possible with this technology. Our AI maturity index is a revolutionary tool that will help organisations understand and assess their own progress in implementing AI, and provide valuable insights into how they can improve and advance in this area.
Event attendees had the chance to hear from leading experts in the AI ecosystem and learn about the latest developments and innovations in this rapidly-evolving field.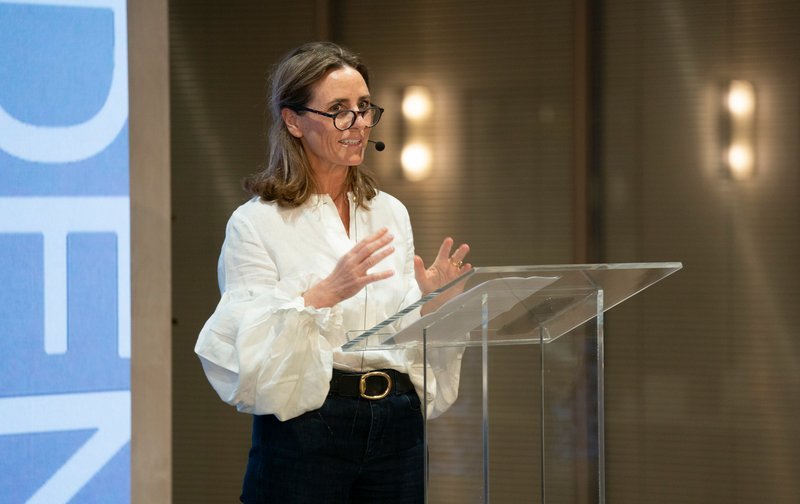 Evident CEO Alexandra Mousavizadeh reveals the inaugural Evident AI Index rankings.
Evident Co-Founders Alexandra Mousavizadeh and Annabel Ayles revealed the Evident AI Index on the 26th January 2023 to an audience of over 100 banking leaders, AI experts, government experts, academics and journalists.
The Evident Launch Event received coverage in DealBook / New York Times, Bloomberg, Fortune and TechCrunch.