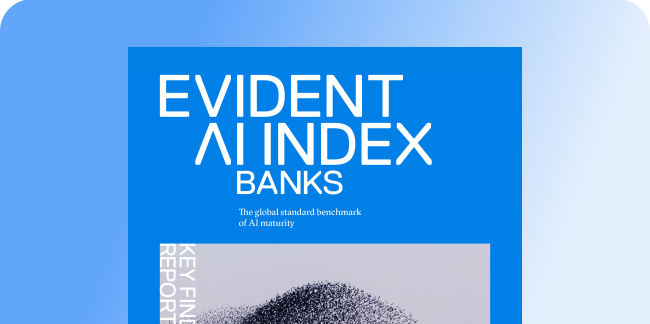 Evident AI Index Key Findings Report
Explore the latest Evident AI Index rankings, our key findings and the methodology behind the world's first outside-in benchmark of AI maturity in banking.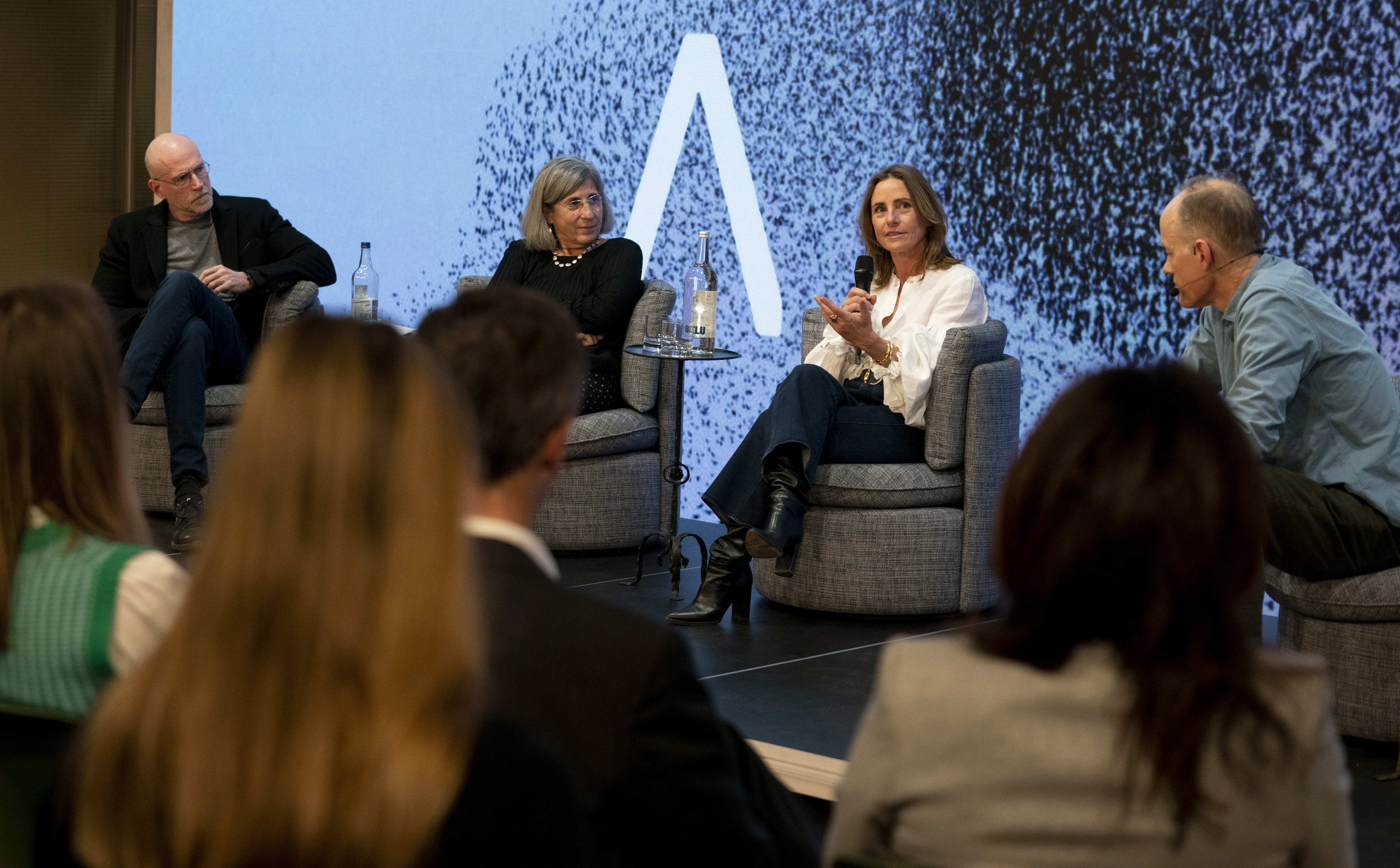 Evident AI Talent Roundtable
Banks face huge competition for talent, not just from other banks but from all the other sectors engaged in the AI race. In this webinar the Evident team will look at why some banks are falling behind, while others are staying ahead of the curve.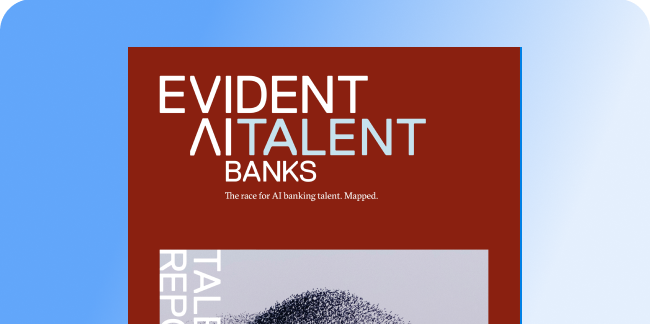 Evident AI Talent Report
The most in-depth and up-to-date analysis of AI talent activity in the banking sector. Explore why talent is central to the coming AI transformation of the banking industry, what banks are doing to develop their talent, and where they stand in the race to recruit and retain the brightest minds working in AI today.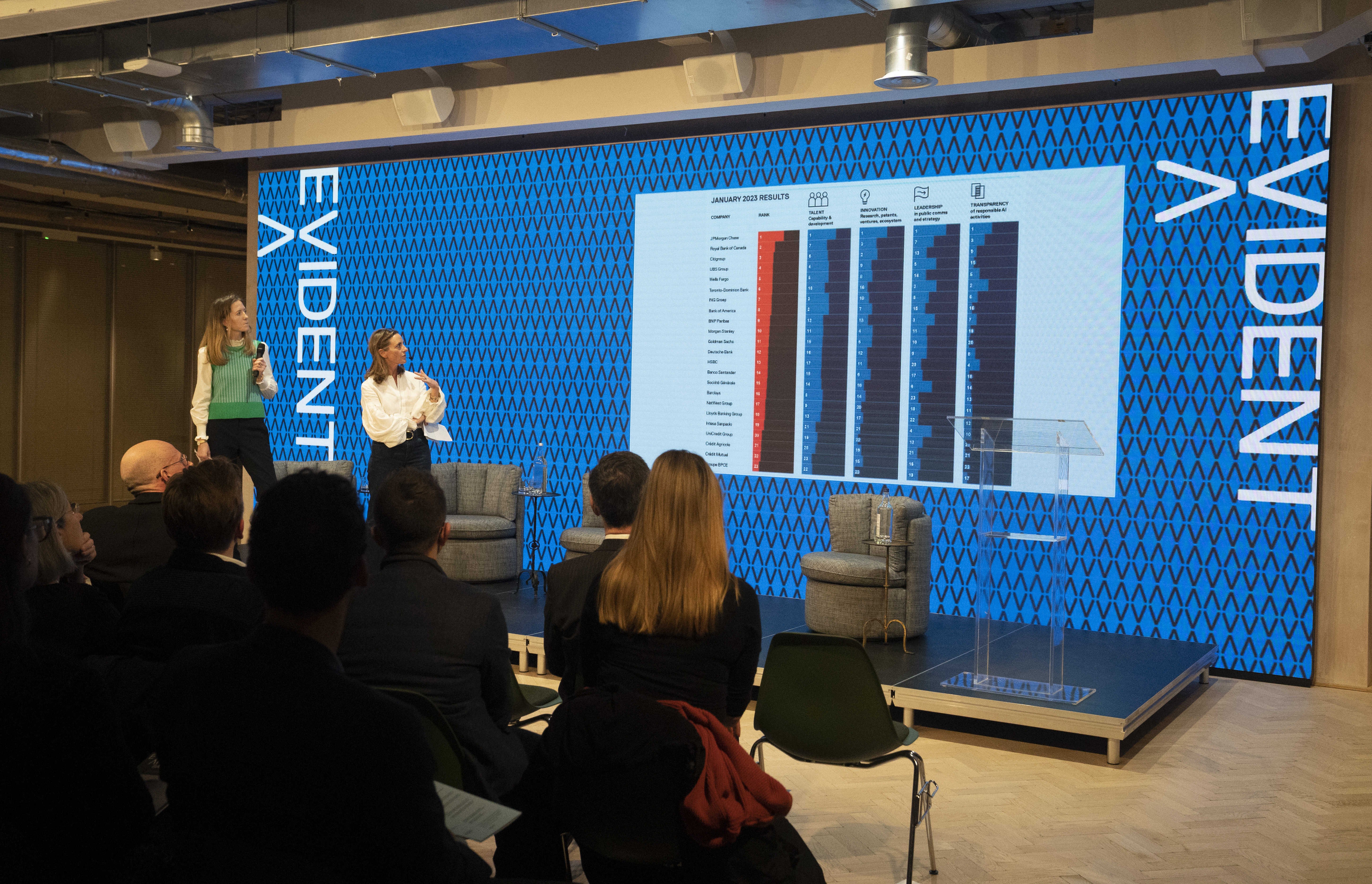 Evident AI Leadership Forum
The Evident AI Forum is a one-day gathering of the international banking community, along with independent experts, AI innovators and policy-makers. We tackle the question: What does it mean to be an AI-first bank?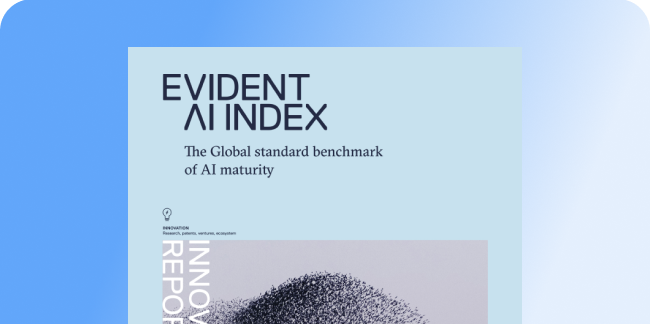 Evident AI Innovation Report
Explore the latest trends in AI research, patent registration and engagement with the academic ecosystems across the banking sector.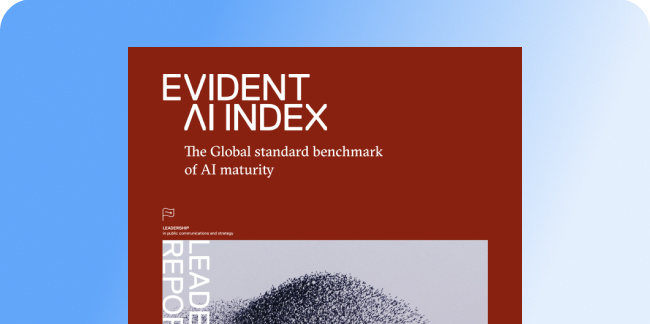 Evident AI Leadership Report
Explore the latest trends in AI communications and executive positioning across major global banks. How are banks building trust with different audiences? What are they communicating?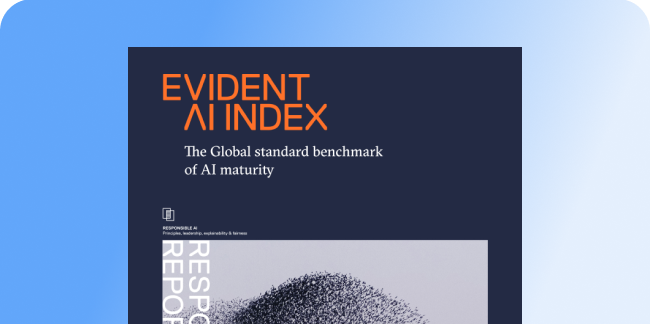 Evident Responsible AI Report
Advances in AI have ignited public interest and a growing awareness of the benefits and risks AI poses. The Evident Responsible AI Report for Banks explores trends in responsible and ethical AI across the banking sector.