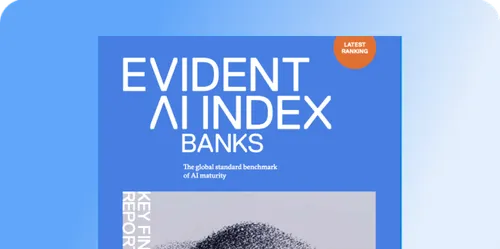 Evident AI Index Key Findings Report
Explore the latest Evident AI Index rankings, our key findings and the methodology behind the world's first outside-in benchmark of AI maturity in banking.
Evident AI Outcomes Report
As the race for AI adoption in banking intensifies, the Evident AI Outcomes Report examines how banks are setting themselves up to drive, and accelerate, value from AI. It marks the first step towards benchmarking AI outcomes across the sector. Our ambition is to provide a common framework which will enable banks to evaluate and compare their AI outcomes vs peers.
Evident AI Leadership Report
Explore the latest trends in AI communications and executive positioning across major global banks. How are banks building trust with different audiences? What are they communicating?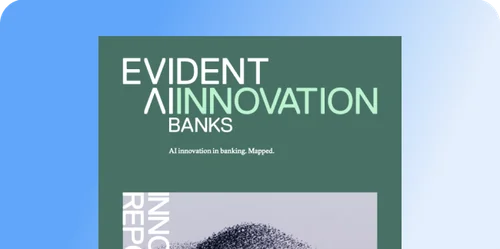 Evident AI Innovation Report
Explore the latest trends in AI research, patent registration and engagement with the academic ecosystems across the banking sector.
Evident AI Talent Report
The most in-depth and up-to-date analysis of AI talent activity in the banking sector. Explore why talent is central to the coming AI transformation of the banking industry, what banks are doing to develop their talent, and where they stand in the race to recruit and retain the brightest minds working in AI today.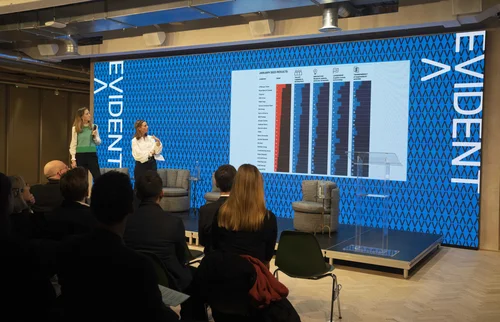 Evident AI Symposium
The Evident AI Symposium is an invitation-only event for senior AI leaders in banks to discuss the opportunities and challenges facing the industry when it comes to artificial intelligence. The event aims to drive forward a global conversation around best practice and accelerate AI adoption across the banking sector.